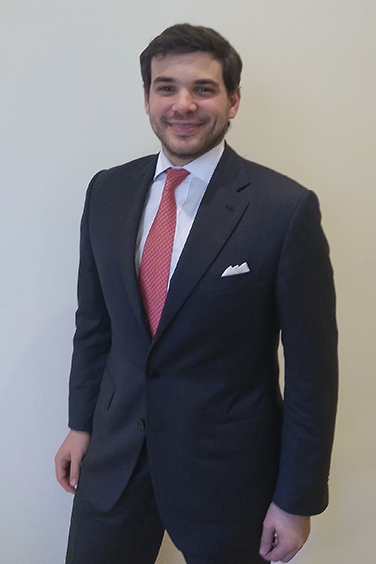 Francesco Savo Amodio
Associate
Francesco Savo Amodio carries out his professional activity mainly in the field of EU and domestic competition law, assisting both national and international clients in cases of cartels, abuses of dominant position, unfair commercial practices and merger control procedures before the Italian Antitrust Authority and the European Commission.
Furthermore, he regularly advises on matters concerning regulated markets, as electronic communications, energy and transports. He also assists clients in civil judicial disputes, with particular regard to the abovementioned areas.
After an academic experience at Columbia University Law School (NY) as an exchange student, Francesco graduated magna cum laude from the Sapienza – University of Rome in 2017, where, the following year, he also obtained, magna cum laude, a II level Master's Degree in Global Regulation of Markets, discussing a final dissertation in competition law ("Excessive pricing. Antitrust protection between efficiency and fairness").
He is now Teaching Fellow in Administrative law at Sapienza – University of Rome, Faculty of Law, and PhD candidate in Administrative law of economics at Roma Tre University.
Prior to joining our firm, Francesco completed his legal practice at the Italian State Legal Advisory Service, gaining significant experience in the fields of civil, criminal and administrative law.
Francesco is a member of the Bar of Milan.
He speaks Italian, English and French.
Contact
francesco.savoamodio@cdplex.it
Practice Areas
Competition Law/Regulated Markets/EU/Privacy
Education
II level Interuniversity Master's degree, Rome, 2018
Law Degree, Rome, 2017
Professional Membership
Francesco is a member of the Bar of Milan.
Languages
He speaks Italian, English and French.